How To Make Your Own Podcast
Podcasting can be confusing in the beginning. Common questions are:
What equipment do I need?
How do I actually record?
What type of microphone?
Do I need headphones?
Do I need a special location such as a recording studio?
How can I make a recording studio? How can I make sound absorbing panels?
How does the recordings get uploaded to places like Spotify, Stitcher, etc?
Recommendations for equipment?
How much time will all this actually take?
Editing the audio, how? What can I use to do it? It is needed?
Face to Face needed? 1:1 small group?
Intro and outro music? Where to get it? Needed?
Podcasting is not hard, however it does take some organizational skills and a person needs to learn how to use the equipment properly.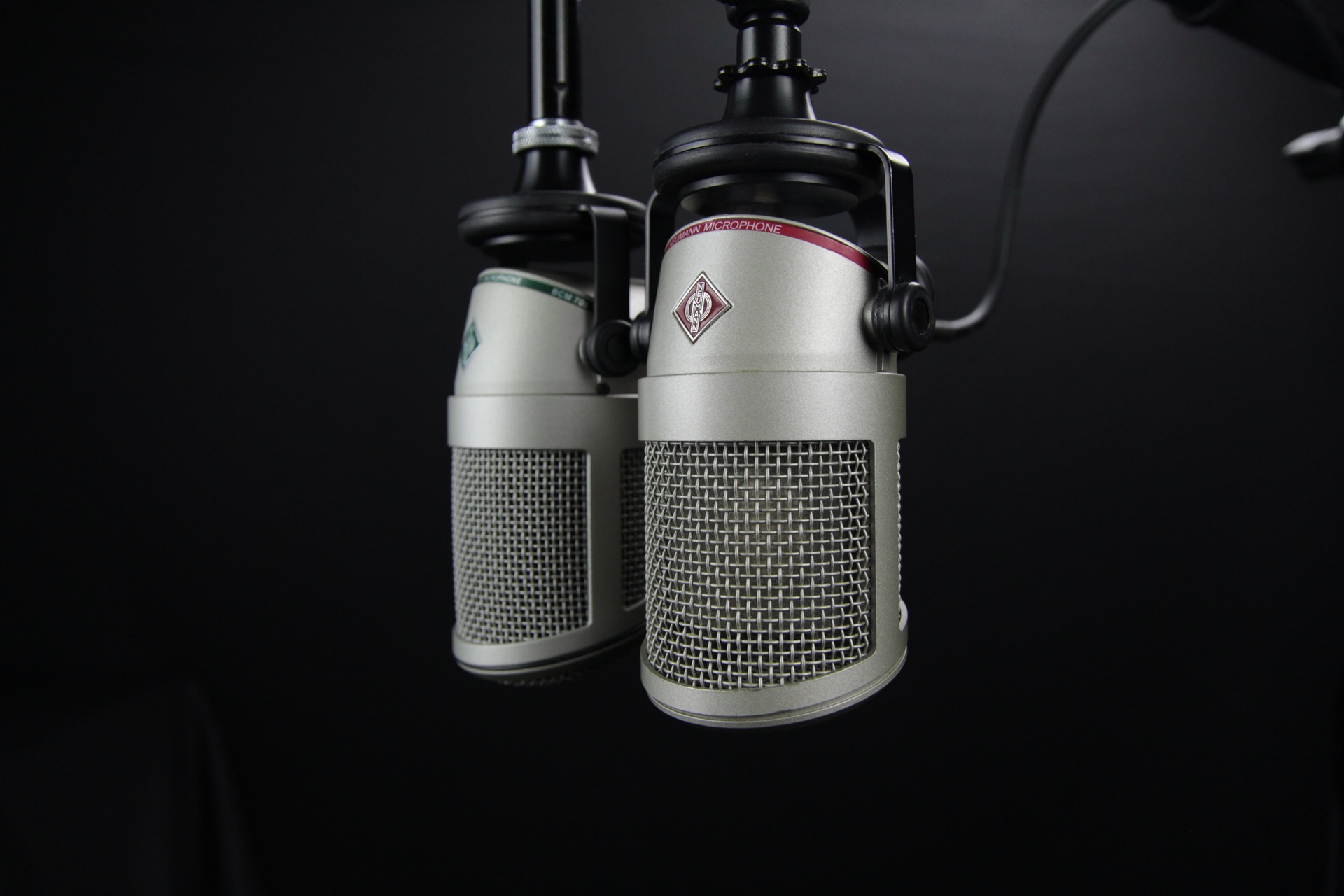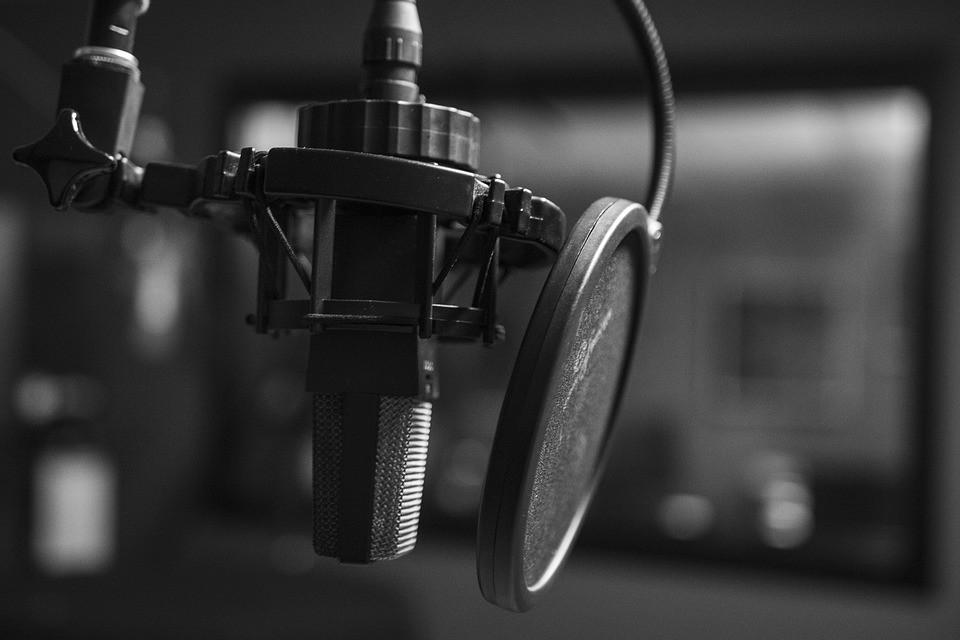 This is the single most important piece of equipment needed and this set up contains all the basics. This is the set up I have been using after I asked around and got feedback from others. I have been really happy with the Zoom recorder.
The Zoom will allow you to record conversations, interviews, yourself or a small group. It can also be used to record interviews over the phone.
The controls allow you to turn up or down a persons input to help ensure great audio quality.
This set up comes with 4 lapel mics to interviewing a group or to have them for backup mics. They connect via XLR connection to the Zoom
I use this cable set up to connect my cell phone to the Zoom recorder so I can record phone interviews.
One end connects to the 3.5 mm opening on your cell phone, one of the other ends (XLR) connects to the Zoom recorder to one of the mic inputs. (I always have the guest on mic 2)
If you like the idea of having a microphone on the table or mounted on a boom this is a nice mic to have. The Audio-Technica ATR2100. It has a cardioid polar pattern which means it reduces pickup of unwanted sounds from the sides and rear. It picks up sounds mainly from the front of the mic. Great if there may be other noises in the area. It connects to the Zoom via the XLR output.
To help ensure good quality for phone interviews consider this for recording you side of the conversations.
If you do get the Audio-Technica ATR2100 above this is the mount for connecting it to a boom stand.
Not needed if you will be using the lapel mics that come with the Zoom at the top of this list of items
This is the boom mount that I use for attaching a microphone to the table. With this the microphone can be easily positioned where the guest or host naturally positions themselves so as to give better sound quality.
Not needed if you will be using the lapel mics that come with the Zoom at the top of this list of items
This here is an inexpensive "pop filter" The purpose of the this is to help prevent the sudden loud sounds a person makes sometimes when making "p" sounds.
The images below will take you to items in Amazon or another location. There could be an affiliate relationship with link and myself. None of those pages go to a store I own or operate. These just happen to be the places where I purchased my items and I have been pleased with the service and of course the items.
Editing the audio varies from program to program. I will take practice. I use a computer program called Camtasia. I already owned this on my computer for editing an creating video and audio. It starts at around 250. It is a great program and can be used for recording your computer screen, your voice and editing sounds.
Here is the link to TechSmith which is the company that puts it out. https://www.techsmith.com/video-editor.html
Other editing softwares are Audacity and Garageband. I have herd great things regarding both.
Link to Garageband https://www.apple.com/mac/garageband/ seems mainly for Mac users
Link to Audacity which I believe is actually free https://www.audacityteam.org/ For Windows and Mac plus some others
I have only ever used Camtasia and I have found it great for editing and creating audio and video.
Editing the audio is fairly easy to do. After adding the file into the Camtasia program I listen to the audio and cut out any long pauses or odd sounds. I can split the audio up so as to place an ad or an intro if I want to.
The time it takes is maybe twice as long as the time it takes to record the interview. So a 20 minute interview may take an additional 40 minutes to edit and save the improved audio.
You could take your podcast audio files and place it onto your own website and people could listen to it from your site. However if you want your podcast to have a better chance of being found and then easily listened to then you will want it to be available on various platforms such as Spotify, Stitcher, etc.
An easy way to have that happen is to upload your podcast episodes to a hosting site. One such site is Buzzsprout.
Here is the site for Standing Out in Ohio podcast looks like on the Buzzsprout platform https://www.buzzsprout.com/797492
You can also install their player on your own site if you wish, like the one below.
We use Buzzsprout and have been very pleased with it. Here is a link that let's Buzzsprout know we sent you, gets you a $20 Amazon gift card if you sign up for a paid plan, and helps support our show.
Get Started with Buzzsprout Here
Fees for Buzzsprout is reasonable, only 12/mo. I believe there is also a free version that has some limitations. I went with the 12/month and it has been great.
So after you have recorded and edited your audio you will then upload that file to the hosting site you have chosen, lets assume that is is Buzzsprout. Once set up, Buzzsprout will then send your podcast episode(s) on to the directories, such as Apple Podcasts, Spotify, Stitcher, etc, where people can then find and listen to your episodes.
Buzzsprout will also create a mobile friendly web page for your podcast to be looked at. Here is the one they created for the Standing Out in Ohio podcast https://www.buzzsprout.com/797492
The team at Buzzsprout is passionate about helping you succeed. Join over a hundred thousand podcasters already using Buzzsprout to get their message out to the world. Get started with them here
You will likely have a lot of trial and error with your learning curve. Be certain that you always test your set up and equipment prior to actually interviewing someone. You will be surprised at how much background noise can be picked up by the microphones.
Being in a room free of echos is important. You may have a desire to buy or even create sound absorbing panels to help prevent sounds from bouncing around the room. An empty room would be noisy while a room with objects or panels will have less echos and background sounds.
The size of your audience is not necessarily a gauge as to if it is successful or not. If you have a really niche podcast such as something regarding happenings in Mechanicsburg, Ohio (little one traffic light village in Ohio) you should not expect many listeners. What you want is effectiveness. Does it reach the people you want it to reach? If your goal was to communicate and share with only the fine people of Mechanicsburg fine.
Posting your podcast link to social media is one way to get the word out that it is available.
Posting once and being done is not realistic. Encourage any guests you have on your episodes share the podcast to all their connections and to embed a link to their episode to their social media and websites. This is a great way to quickly expand your reach.
Occasionally showcase past episodes and post them on social media and tag the guests.